In 2017 Dacon AS and I&T Nardoni Institute SRL were awarded a Horizon 2020 technology develop­ment project by the European Commission (EASME). The mandate of this project is to commercialise a NDT instrument, VERNE®, capable of scanning/ screening tubular steel structures for wall thickness in a subsea en­vironment.
VERNE is an independent module that is designed to be fitted to a wide range of underwater Remote Operated Vehicles (ROVs) and combines two high-end complementary technologies: Long Range Ultrasonic Testing (LRUT) to gain a long range scanning ability (100m radius around device) and Ultrasonic Normal Probe Array (UNPA) to achieve superior topical accuracy in defect characterisation. VERNE will be instrumental in addressing the urgent need for extending offshore asset lifetime and postponing their costly decommissioning while eliminating the risk of catastrophic failures through rapid, automated, accurate, and cost-effective NDT.
VERNE's innovation: Plant Integrity (a former TWI subsidiary and sold thecommercial manufacture and supply of the Teletest inspection system to Eddyfi in 2018) has developed a solution able to detect flaws up to 100 metres either side of the inspection tool, aptly named long-range ultrasonic testing or LRUT. This means it can accurately detect wall thickness loss on both internal and external surfaces over a 200m range from inspection point. In the context of a successfully completed FP7 project, Dacon and Nardoni have developed – together with TWI – a marinised version of the LRUT equipment and an Electromagnetic Acoustic Transducer (EMAT) system that complements LRUT. As a more effective alternative to EMATs, VERNE will compliment the LRUT with an Ultrasonic Normal Probe Array (UNPA), integrated with the LRUT transducers inside one collar that is clamped around the pipe. The UNPA will take pipe-wall thickness measurements pre-LRUT that provides important information for the LRUT calibration and map corrosion in the pipe-wall under the collar position at which it is placed post-LRUT. The integrated LRUT and UNPA systems will provide a single modular solution that can be easily modified to attach itself to any ROV, allowing VERNE™ to be an important accessory for existing inspection ROVs; widening the market for the product.
---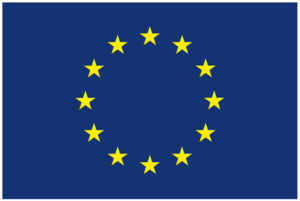 This project has received funding from the European Union's Horizon 2020 – research and Innovation programme under the grant agreement No.778998